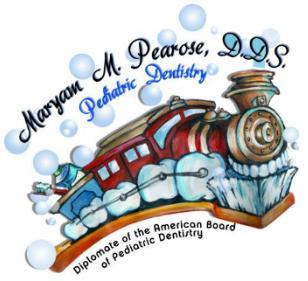 Maryam M. Pearose, DDS
Serving Foothill Ranch, CA
26730 Towne Centre Dr. Suite 106
Foothill Ranch, CA 92610
Specials And Promotions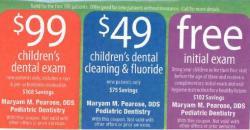 Amazing experience for me and my 3 girls
Could not be more happy with the service and quality of dr. Pearose's office. Love how friendly the staff is and how she makes sure to answer all questions thoroughly.
great with my kids
spent extra time to explain everything to me
Great experience
I was dreading taking my son to the dentist but our experience with Dr Pearose was so easy. First the office is so kid friendly with a train, video games and tvs for them to watch durring their treatment. The staff was very nice and made my son feel very comfortable. Dr pearose was also very nice and explained everything very well. I would recommend this place to everyone.
Amazing child dental office
Dr. Pearose is always very professional and so good with my kids. They are never scared to go because the office is very warm and inviting to children. My children are encouraged to brush their teeth well so they can be part of the cavity free group that gets to pick a small toy from the toy box.
Great first visit
My kids had a great first visit with Dr. Pearose. My 6 year old typically screams while at the dentist and he made it through the whole experience with just a few wiggles; could have helped that I promised a pokemon pack afterward, but in general the whole experience was great! The office staff (Kim) sat down with me and discussed insurance coverage in detail which no other office has done before. I would definitely recommend this dentist to my friends!
Professional and kid friendly
We took our 4 year old twins for their first dental appointment today. The office staff was welcoming and attentive. The decor was very inviting to kids. The motorized train and large train mural and realistic ticket booth were awesome! Each chair has its own tv. My sons loved watching their favorite movies! Dr. Pearose was patient and very kind. She took the time to explain things thoroughly to us. We felt well taken care of and had a great experience!
Great Experience!
We just went in for our first initial exam, no cleaning but everyone was so nice and the place was very kid friendly. There was plenty to do while we waited, so he could stay busy and not be nervous. The staff was so friendly and great with kids. My son was shown around so he could see that it wasn't scary, though he remained apprehensive. Once it was time for the chair they put on a movie above his head and gave him a few minutes to get comfortable. Once the dentist came over he wanted no part of it, but she was so quick but still gentle. He cried but it was over in no time and then he got a balloon, a toothbrush and a toy! Even though he didn't love it he didn't have anything negative to say about it at all. The dentist went over our concerns and how to help keep his teeth healthy after he was sitting up and back to watching the movie. We will be going back for sure!
Professional & friendly
My kids love coming here & so do I. Dr. Pearose and her staff are so friendly & helpful. Dr. Pearose really takes the time to go over proper brushing with my kids & their hygiene has improved greatly.
Dr. Pearose and her staff are very friendly and professional. They make you feel very welcome when you enter their office and take their time explaining what needs to be done with your child. They also make your child feel at ease when they get into the dentist chair and also get to pick out a movie to watch while their getting their teeth cleaned. Once your child is done they get to pick a toy and a balloon. My daughter always looks forward to going to the dentist which is very rare and puts me at ease!
Great Pediatric Dentist!
We have been seeing Dr. Pearose for a couple years and we love her and her whole staff! Super friendly, very clean, fun office. My kids actually enjoy going to this dentist, and twice we have had to call her after hours with an emergency and she has responded immediately and been super helpful! Can't recommend enough!
Message Sent. Thank you for contacting us. We will be in touch with you shortly.
Send A New Message
Business Hours
Mon - Fri:

9:00am

-

5:00pm

Weekends:

By appointment
Contact
Maryam M. Pearose, DDS
26730 Towne Centre Dr.
Suite 106
Qualifications
American Academy Of Pediatric Dentistry-Fellow
American Board Of Pediatric Dentistry- Diplomat
California Society Of Pediatric Dentistry
American Dental Association (ADA)
California Dental Association
Orange County Dental Society